Burlesque Belly Dancer
Unique commission. Deliverable was 5ft tall giclee on canvas with custom applied jewels and gilding.
Burlesque Belly Dancer
Private Commission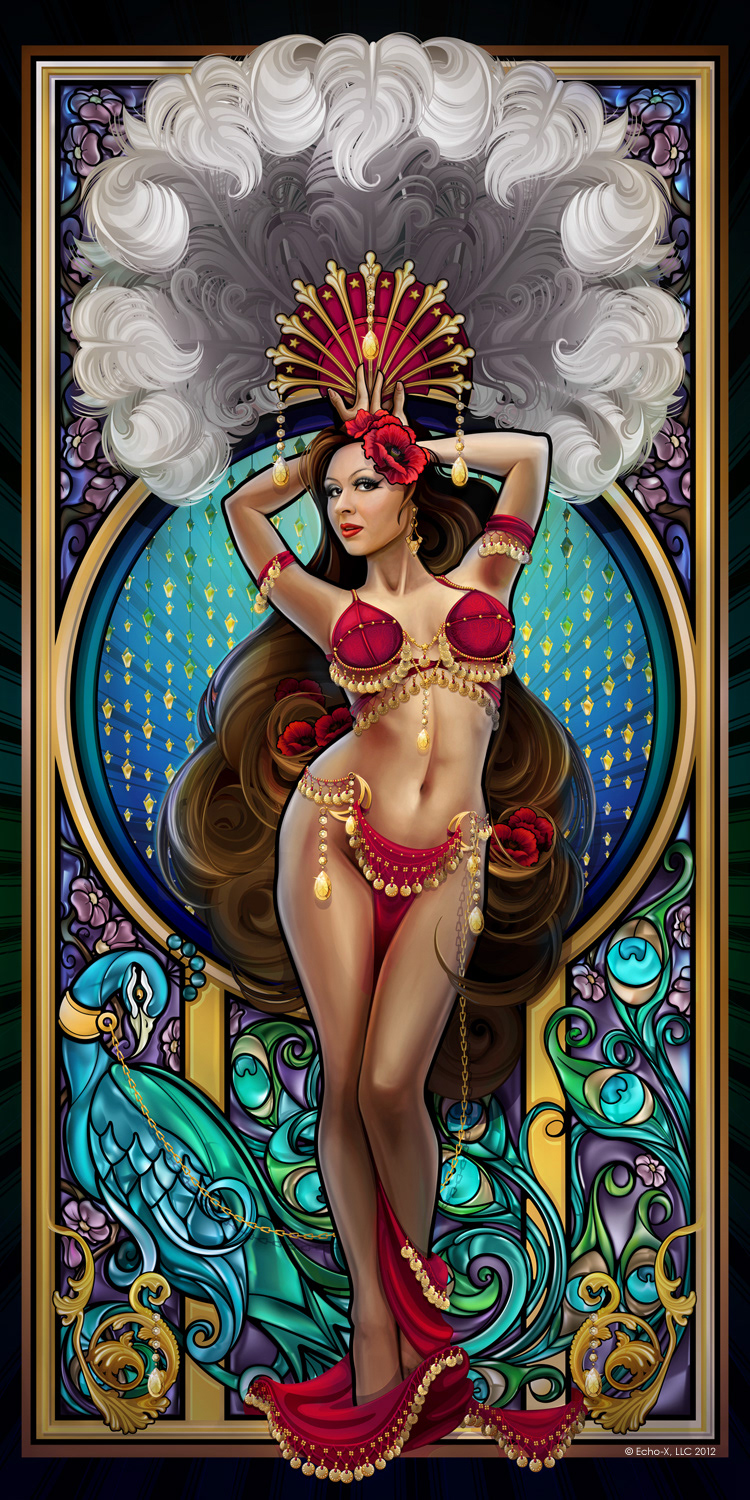 Yes, I do accept private commissions - especially when they are cool as this piece. Often, when someone wants me do create a portrait of their significant other or even themselves, they usually want me to stretch the truth of the portrait beyond recognizability. In this case, however, the subject is actually an exquisite burlesque and belly dancer. The costume, fan, background, are completely my design. The figure was drawn from multiple photo references and even multiple models, to make it all perfect.